We live in a globalized world, this reality has interfered directly in the life of society, several changes take place. Undoubtedly, this process is irreversible, since man will not regress. Information is accessible by people instantly.
Sport is able to unite nations in this globalization, awakens passion and join people of all creeds, cultures and languages. Individual players or sports teams transcend cultural and educational boundaries.   Through it all, they learn values like discipline, sacrifice, solidarity, courage, ethics and transparency.
For competitions to be strong, with high quality performance is paramount for the whole structure to have administrative Transparency, Competent and Suitable. Currently it is not possible to speak in the Sports World without linking the actions and thoughts of Governance and Transparency in the organizational structure of the Institution, Club or companies.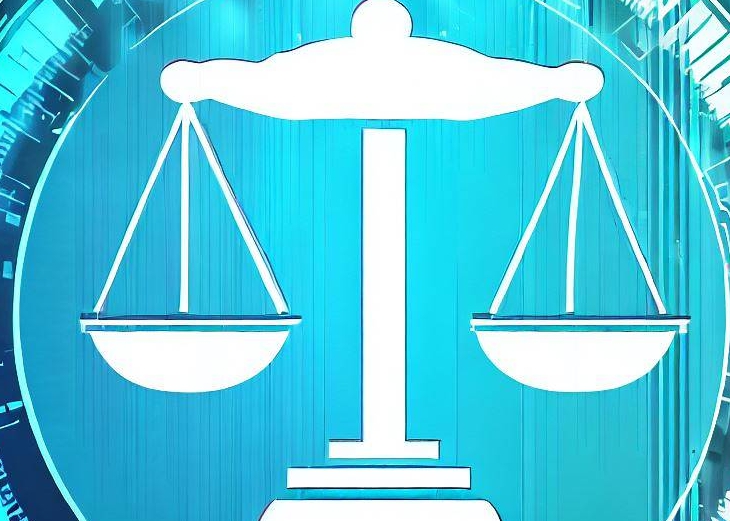 Indeed, adhering to governance practices (accountability, transparency, equality and responsibility) contribute to strengthening relationships and increase all the credibility of the sport.             
Governance goes beyond compliance with laws and regulations, it involves good practices due to greater transparency and reliability of its numbers. Governance also helps develop strategic thinking that, along with the constant monitoring of risk and performance, can determine the success or failure of an institution.
In the year 2016 the president of an organization of Esports, who is engaged to be recognized within the international sports institutional environment, has taken the first step towards International Olympic Committee (IOC) one of the efforts to make eSports an Olympic event. But we have seen that despite the efforts, which succeeds in such an organization, it is not always what we expect with regard to transparency of governance, as the current charges and alleged mismanagement and misconduct on the part of his senior in previous works, but his actions have a huge reflection in his actual position regarding to this current organization, with the same profile and doubts. but this organization should not be judge , their members are all humble people who fights for the good of Esports in their very country and don't deserve to carry this burden and least of all the institution itself, the only necessary thing to do is CHANGE, from inside out, their statute, constitutions and maybe their board of directors. But of course if the necessary actions are not taken from it's members, nothing will change at all, and in the end, each one of the members will pay the price for not achieving their common goals (or at least this is what it should be), to get into the Olympics and much more.
...Governance is necessarily present as a mean to seek efficiency, transparency, fairness and sustainability that aims to ensure credibility. Its principles must be adopted by all organizations.
Mid of 2017   International Olympic Committee   officially announced for the first time the possibility of e-Sports being considered as a sporting activity. However, at a meeting held in October in Lausanne, Switzerland, the Olympic Movement has commented that there are requirements to be met for this to happen.
According to the organization, to officiate the e-Sports is necessary that the electronic games and practice, not infringing the Olympic values and that there is an organization that ensures supervision of the Olympic Movement's regulations (such as anti-doping, betting, manipulation and other factors).
Olympic Movement had as great propellant the Baron Pierre de Coubertin who defined the movement as a pedagogical action through sport. The Olympic Charter is the codification of the Fundamental Principles of the Olympic Movement, the Rule is the Texts application adopted by the International Olympic Committee (IOC). Regulates the organization, the actions and the functioning of the Olympic Movement and determine the conditions to celebrate the Olympic Games.  
Among other factors, Governance is necessarily present as a mean to seek efficiency, transparency, fairness and sustainability that aims to ensure credibility. Its principles must be adopted by all organizations.
If we understand that under Transparency financial reports (monthly, yearly) of the entity will be publicly presented aiming at a more rigorous control regarding the financial movements of both the entity and those who manage and represent it. Transparency is such a serious requirement that within an organization should not be limited only to provide information that the law requires but available to any interested people the information that can legitimately interested.
Just as Transparency and Accountability are side by side covered by Brazilian and international legislation because they are part of the precepts of proper governance, because those responsible for the management of an entity are required to be accountable for their performance, fully assuming all the consequences for six negative or positive acts.
It should be noted that sports bodies, because most of the time it depends substantially on financial investments coming from public entities and govern resources (one thing we should all avoid and start to get private financial support), the managers provide accounts of their actions gaining much more prominence because it must go beyond present legal obligations to disclose its financial reports. It is required that the presentation is adequate and self-explanatory to be easily understood by the general public, and not just the stakeholders.
The Governance of an entity is clear when its performance transmits to the general public transparency, reliability and commitment. Easily identifying accounting data is critical and essential. This data involves audits, accounting statements, management of the fiscal council. Comply with the basic principles of good governance is a "sine  qua non" condition  for belonging to the Olympic Movement that must accept and comply with the "Basic Universal Principles of Good the Olympic and Sports Movement". The International Olympic Committee will be regularly informed of the results management of each entity.
Therefore, the future of sports entities will depend solely on their managers to adapt and overcome the challenge of implementing the Governance and improve its internal and external procedures demonstrating to the general public providing indisputable services. Faced with this new context, only the entities that are qualified will be able to increase the number of members to maintain their existence. On the other hand, if the entity does not enter into your management  a Good Governance rpogram, Transparency consequently cease to exist in the sporting environment.
In the Brazilian Sports Law System, it finds support in the Greatest Law of all, the Constitution, including the item I of art. # 217, became known as the   Eternity Clause of the Sports Law, after arduous struggle of one of the most important Brazilian jurists, Professor   Alvaro Melo Filho . The autonomy consecrated in this paragraph is considered the "spinal cord" of the national sports system, besides being a constitutional principle that can not be disfigured or suffer legal, doctrinal or jurisprudential restrictions.
The Constitution and the assigned Federal Law # 9615   March 24   in   1998 , better known as   LAW Pelé, a regulatory law on sport, based on the principles   of Constitutional provisions. What is important to comment on this article is that the organization of sport in Brazil has undergone a profound change with the advent of Law # 12.868, published on October 15, 2013, changing article # 18 of Law # 9.615 / 98, also known like "Lei Pelé" in portuguese, disciplinarian of the general norms on sport.
It established criteria for granting public resources to the Federations and Confederations of the most diverse sports, the new legislation, in fact, imposed a new model of management to the entities of administration of the sport. It appeared to article # 18 of the mentioned Law:
a) Transparency in the management (economic and financial data, contracts, sponsors, image rights,   intellectual property   and any other aspects of management);
b) Participation of the athletes in the organs and technical councils in charge of the approval of regulations of the competitions;
w)    Autonomy of the fiscal council;
d) To promote statutory changes to ensure: (i) democratic, (ii) transparency of fund transfers, (iii)   oversight   internal, (iv) alternating in management positions, (v) approval of the annual accounts by the board of management and supervisory board, (vi) participation of athletes in the direction of collegiate and election to the entity's positions, and (vii) access unrestricted to documents / accounting information and management of sport management entity (publication in the entity 's website).
The transparency in the administrative and financial management, is an important advance that will only bring benefits to the Brazilian sport. In the current social conjunction, it requires the modernization of the administration of sports, adapting the management of the sport and its manifestations to modern setting of policy formulation, especially the professionalization and training of sports officials.
With this, the new Sports Law has brought transparency in administrative procedures, as well as improved accountability mechanisms, in harmony with the current trends of professionalization of sports management.
International standardization is imperative for the future to be fully compliant with transparency standards. This condition is fundamental for identifying possible problems in government policies and that they be equated through a consistent assessment and with the necessary technical rigor.
WESCO (World Esports Consortium) meets the modernity and administrative transparency required in modern times and is certainly improving and creating even more effective and automatic tools for financial and managerial verifications in the near future.
With a broad system divided into worldwide regions, in addition to its Board of Directors and Commissions and other independent bodies whitin it's own structure, WESCO is a differential framework for Electronic Sport and its maintenance and international regulation.
The various codes that govern this institution, such as Code of Conduct, Code of Ethics, among others, make its ideals and line of conduct, clear and objective lines regarding its line of action and what is expected of its members. Now the organization will be seeking recognition and membership entry into international organizations such as WADA (World Anti Doping Association) and GAISF (Global Association of International Sports Federation, former SportAccord).
In addition to WESCO, which acts internationally with national Esports governance organizations, private companies and government agencies, we have the Pan American Esports Confederation (PAMESCO), the largest entity for Esports in the American Continent and its participating countries.
It carries in its core the same ideals and governance structure as WESCO, and has its members following the same conduct and management. The statutes, which govern the member organizations of PAMESCO, are adapted to the norms and laws of their respective countries, however the ideal core and main topics, many of which transparency of governance, are maintained in each organization. The PAMESCO now is seeking its recognition at Union of South American Nations (UNASUR) and to the Organization of American States (OAS), as well as international organizations such WADA (World Anti Doping Association) and GAISF (Global Association of International Sports Federation, former SportAccord).
As an example, we have in Brazil the CBDEL (Brazilian Confederation of Electronic Sports). It fits within all the regulations established by Law Pelé, and it's fist step for certification by the Ministry of Sport has already finished, going through all the long and detailed document and statutory assessment process and is in agreement with all the governance transparency model applied since its statutes to its Committees, Councils and other bodies that make up all of its operational and administrative infrastructure. The federations affiliated and sanctioned by CBDEL, have the same proposal of governance and transparency for themselves. In its statutes and its administrative and operational structure, they are required to have the same detailed and explicit items that must be in accordance with the Law Pelé and transparency of governance.
While the Esports is not recognized as an regular Esports category in Brasil, we follow a line of self-regulation but the majority of the activities are under the compliance of Law Pelé.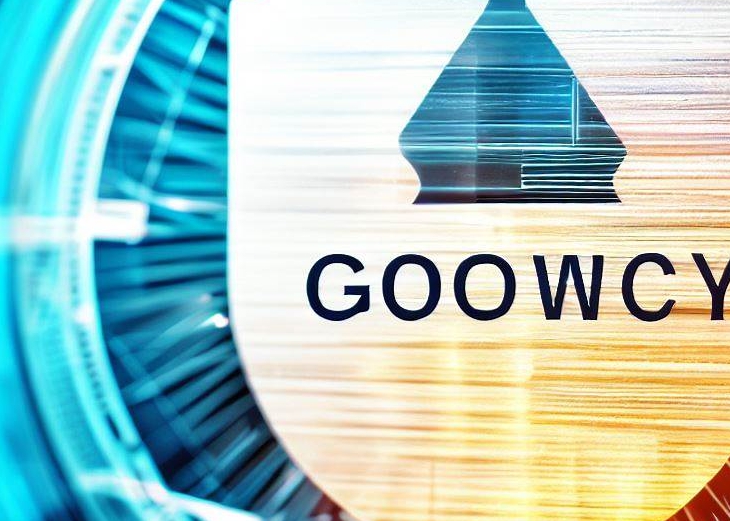 This ecosystem of Esports, like other more mature and long-standing recognized sporting categories, is necessary for an International entity that aims to be recognized as the representative entity of an entire class that is born in a totally commercial way and without any regulations and norms, filed special and only, so far, by financial interest and marketing as top priorities. If it is not achieved, the losers are surely those who practice this sport, and a whole range of organizations and with them the society in general, in addition to the commercial side of business and the chain's own business premises such as marketing, sponsorships and other laws inherent in this Esports development chain.
This issue will be addressed in another article to be published by the end of November 2017, entitled "Teams, Athletes and Tournaments of Esports and their Officialization". Here we will address these points in a sustainable, responsible and coordinated way.
In the view of all the content exposed above and considering the difficulties of some old and well known International organizations who claiming it's recognition as the governing body for esports, and it's difficulty in suit to international standardization of transparency governance and its transparency of, for example: financial reports, and still walk against governance modernization, it becomes complicated at this point, in anyway the Federations from many countries, to remain affiliated to such organization. At least and certainly for those that follow the model of transparency of governance and that are really engaged and active in real actions that promote Esports in their countries and regions, as well as in its administration and infrastructure, creating in its regions propitious environment for the discussion of Laws that legitimize and recognize Esports as a regular sport category, and also promote and help their progress, in a sustainable way, in areas of tax incentives, social inclusion and especially in the educational sphere, the same ecosystem, including using the aid of legislation specifically created for this purpose. This is the case of Brazil and also all the member countries of PAMESCO, and in the near future of all members nonprofit WESCO, not to mention the transparency of operations and management by companies (that means for profit companies, from various sectors) and government agencies, that already are or will be part of WESCO. This is what we consider, as a real active organization in each region, leaving out of this context many of the organizations that become effective only in paper and in social media. Especially because for many countries, the considerations of the material delivered from accounting and annual balance sheets from these organizations make a difference in the accountability of the affiliate itself, as is the case in Brazil.          
Keep it up with us!
Subscribe to our newsletter and stay update about our actions, plans, and much more!