Themed "Link to Future", this highly anticipated event brought together industry professionals, Esports enthusiasts, gamers, and key stakeholders from around the world to discuss and celebrate the rapidly growing field of Esports. The event introduced some new games developed by Tencent. Over the past decade, Tencent Esports has emerged as the world's foremost and highly competitive esports brand. Esports Summit is one such event that encourages the same.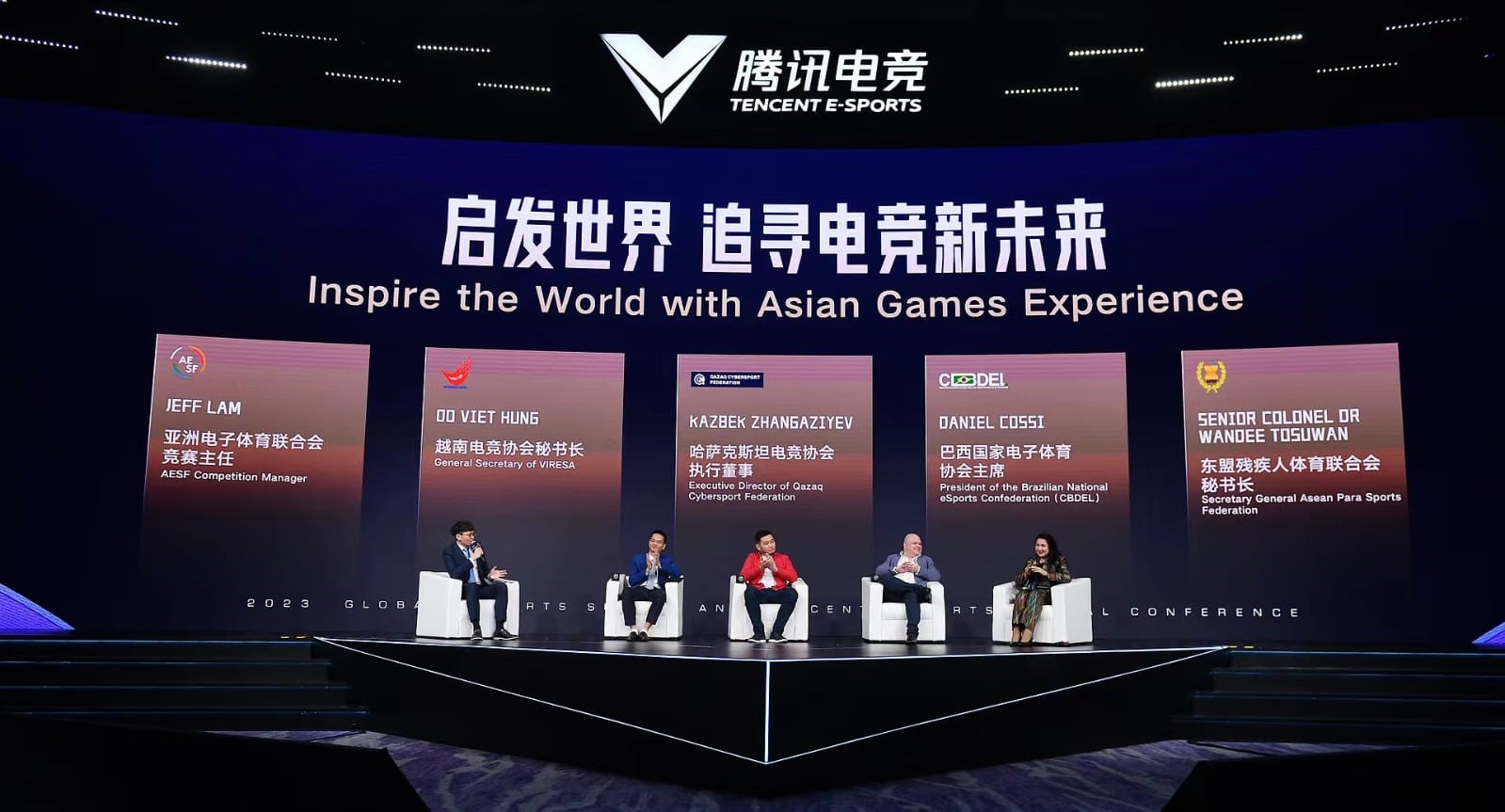 Daniel Cossi, CEO of WESCO – World Esports Consortium, and president of CBDEL – Brazilian Confederation of Electronic Sports, was invited by Tencent to talk about the Brazilian institutional esports market, with CBDEL being the national institutional esports management organization in Brazil, in addition to being recognized by the AESF – Asian Esports Federation, and other organizations around the world), as well as the Pan-American institutional esports market, as an old friend of many Asian esports organizations. On the occasion of the event, a memorandum of understanding and mutual recognition was also signed between PAMESCO (Pan American Esports Confederation) and AESF, represented by Daniel Cossi and Sebastian Lau, respectively.
Kenneth Fok Kai-Kong: HKSAR deputy to the National People's Congress, Vice President of All-China Youth Federation, Member of the Legislative Council of the Hong Kong Special Administrative Region, President of Asian Electronic Sports Federation. As an old friend of the summit and official delegate of the Hangzhou Asian Games Esports event, President Fok and the Asian Electronic Sports Federation have made major contributions to popularizing Esports in Asia. Following on the success of the Road to Asian Games, we are eager to see the new strategies and approaches introduced by President Fok!
H.R.H Prince Faisal bin Bandar bin Sultan Al Saud, Chairman of Saudi Esports Federation, Vice Chairman of Savvy Games Group, and acting president of IESF – International Esports Federation was a guest at the event and spoke about the esports and investments.
The summit also welcomed representatives from Esports associations from South Korea, Vietnam, Kazakhstan, and ASEAN. They joined the panel to discuss Esports development in Asia and beyond.
After the event, there was a visit to the Tencent's main headquarter in Shenzhen, where the guests had the privilege to get to know the installation of the company and all the infrastructure and multiple businesses Tencent is involved, from development of technologies to be used in agriculture to telecommunication fields and medicine.